Alysson (Bodenbach) Kuhns
---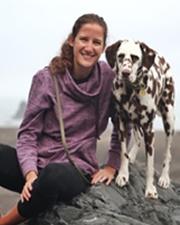 Biography
—
I completed a Master's of Health Education & Psychology of Physical Activity in 2015.
I currently run my own business: Pacific Hound. It's definitely a detour from my given path but life is funny that way!
My favorite memories revolved around AASP and lab meetings. Dr. Fry has a way of making everyone feel welcomed and included and I have her to thank for the many lifelong friendships I now have. Although I am not technically using my degree, I gained so much from my experience at KU and wouldn't take one second back.