Candace Hogue
---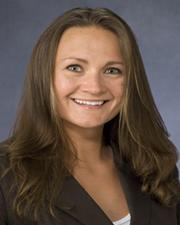 Biography
—
I completed my PhD in Health Education & Psychology of Physical Activity in 2017.
I am currently an assistant professor at Penn State (Harrisburg).
My favorite memory of the KU Sport & Exercise Psychology Lab was just after I met Mary and began working in the lab. We all took a road trip to AASP's conference in St. Louis. My path in life changed after that trip. I learned so much about the field, had an absolute blast with Mary and the other graduate students, and I also realized that Mary was the real deal - she was everything I aspired to be & I knew that was my new path (to learn from her and have as positive an impact on this world as I can). This was the best decision I have ever made, as I now have the world's best job too.