Cody Peterson
---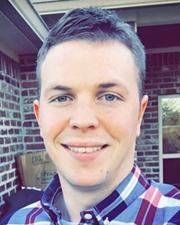 Biography
—
I completed my Master's of Health Education and Psychology of Physical Activity in 2016.
I am currently an Independent Insurance Adjuster; Sales/Contracting.
My favorite memory would be our trips to the AASP conferences in Las Vegas and Indianapolis. It was inspiring to learn and talk about so much research in less than a week, but the best part was all the extra time with the amazing people in the program.