Daniel Rosen
---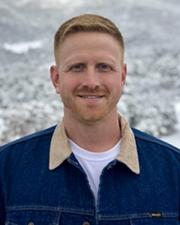 Biography
—
I completed a Master's of Health Education & Psychology of Physical Activity in 2014.
I am work in Music Venue Booking, Marketing, and Management: John T. Floore's Country Store - Helotes, Tx.
My favorite memory of KUSEPL is actually when a group of us travelled to New Orleans for AASP. The trip was such a great educational experience on so many levels. A personal highlight was getting to meet and listen to John Ratey give a keynote speech, who was a big inspiration to me. The conference also provided the opportunity to spend time with members of the lab outside of a strictly academic setting and get to know them better on a friendship level. I have many great memories of my time in the KU sport and exercise program. Even though I am not working directly in the sport/exercise field at the moment, there is so much I learned in the program that I apply to my current career and day to day life.