Hannah Weingartner
---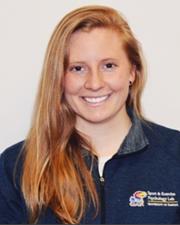 Biography
—
I completed my M.S. in Health Education and Psychology of Physical Activity in 2020.
I am now currently the Leadership Program Facilitator for the University of Kansas Student Engineering Leadership Program. I help students expand and refine their leadership, managerial, business, interpersonal, entrepreneurial, communication and engineering skills through mentoring, coursework, seminars and leadership opportunities.
One of my favorite memories with the lab group was my first AASP trip to Orlando, FL. This was my first time attending a large conference and it was also the first time I had an opportunity to meet so many influential people in the world of Sport Psychology. Without Dr. Fry and the lab, I wouldn't have been able to experience that conference nor feel confident enough to pursue my passion within sport psychology.