Joe Beyer
---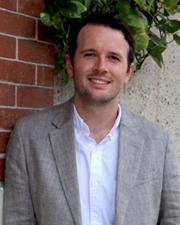 Biography
—
I completed my PhD in Health Education & Psychology of Physical Activity in 2016.
I am currently a contractor for Special Operations Command (SOCOM).
My favorite memory of the Sport and Exercise Psychology lab was just the overwhelming feeling of friendship and camaraderie you get from the first meeting until the last. I was very fortunate to be involved in the lab for almost 7 years. I have seen many faces come and go, but the atmosphere will always remain as long as Mary is in charge.