Joseph Weir
---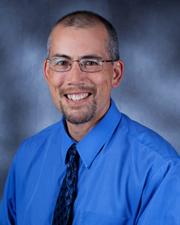 School of Education and Human Sciences, Department of Health, Sport & Exercise Sciences
Biography
—
Joseph P. Weir, Ph.D. is a professor in the Department of Health, Sport, and Exercise Sciences at the University of Kansas. Dr. Weir received his Ph.D. in Exercise Physiology at the University of Nebraska-Lincoln. From 1993-1995, he was a faculty member in the Applied Physiology program at Teachers College, Columbia University. From 1995 - 2012, Dr. Weir was a faculty member and Research Coordinator in the Department of Physical Therapy at Des Moines University, in Des Moines Iowa. Dr. Weir is active in the American College of Sports Medicine and the National Strength and Conditioning Association. He is married to Dr. Loree Weir, and has three children: Sasha, Sumiko, and Adam. Dr. Weir Specializes in muscle strength, muscle fatigue, resistance exercise, statistical analysis, and digital signal processing. Website:
Google Scholar profile
Research
—
Dr. Weir's research interests primarily focus on muscle fatigue and muscle strength. He has extensive experience in the application of electromyography and mechanomyography in the study of muscle activation during fatiguing exercise and during strength training. This line of research attempts to understand the interactions between muscle tissue and the central nervous system on the expression of muscle strength and power. He also engages in spinal cord injury research through a collaboration with the Bronx Veterans Affairs Medical Center in Bronx New York. In addition, he has an interest in the application of statistical methods in exercise science research.
Research interests:
Exercise
Fatigue
Electromyography
Muscle
Strength
Awards & Honors
—
Fellow, National Strength and Conditioning Association
2008
President's Award
National Strength and Conditioning Association
2007
Outstanding Researcher Award
Des Moines University
2006
Outstanding Sport Scientist Award
National Strength and Conditioning Association
2006
Fellow
American College of Sports Medicine
2000
Outstanding Young Investigator Award
National Strength and Conditioning Association
2000
Sigma Xi Scientific Research Society
1995