Karynn Glover
---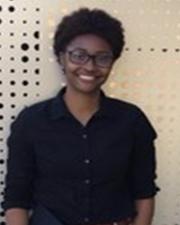 Biography
—
I completed a Bachelor's in Psychology in 2017.
I am currently a PhD student studying Kinesiology at Wayne State University in Detroit, MI.
My favorite memory of the KUSEPL was every week about an hour before lab because everyone would come hangout or run to get lunch together. It was always great to be around fun, supportive scholars.