Ken Murfay
---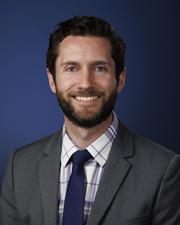 Assistant Teaching Professor
Program Director of the Physical Education Plus Program
School of Education and Human Sciences, Department of Health, Sport & Exercise Sciences
Contact Info
Robinson Health and Physical Education Center, room #161D
1301 Sunnyside Ave
Lawrence, KS 66045-7520
---
Biography
—
Ken Murfay, Ph.D. is an Assistant Teaching Professor and Program Director of the Physical Education Plus Program. Dr. Murfay is in his first year at the University of Kansas and previously taught at the University of Kentucky, Emporia State University, and Benedictine University. Before starting to teach at the college level, Dr. Murfay taught physical education for grades kindergarten through eighth grade in the Chicago Public School System and Phoenix Public School System. Dr. Murfay has a passion for physical education and assisting in training future physical education teachers best instructional practices based on research.
Education
—
Ph.D. in Education Sciences, University of Kentucky, 2021
M.Ed. in Curriculum and Instruction, American College of Education, 2012
B.S. in Kinesiology/Physical Education, Western Illinois University, 2008
Research
—
Dr. Murfay's research focus has been on increasing high school students' motivation to participate in physical education and be physically active. Specifically, he examines physical activity self-efficacy which is the study of a person's confidence to be physically active. Dr. Murfay believes that increasing students' physical activity self-efficacy in physical education is important because of previous research which has found that it is often positively associated to physical activity.
Research Interests
Physical Activity Self-Efficacy ·
Motivation in Physical Education