Randi Gray
---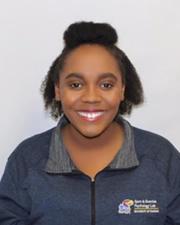 Biography
—
I completed my Master's in Health Education and Psychology of Physical Activity in 2020.
I am currently a Senior Research Assistant at the Institute of Human Development University of Missouri Kansas City.
My favorite memory is going to AASP last year with everyone and then coming back to talk about the experience at the inaugural WE LEAD Institute.