Sheryl Miller
---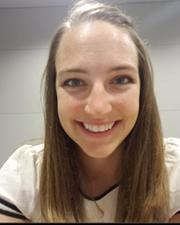 Biography
—
I completed a Master's of Science in Health Education & Psychology of Physical Activity in 2015.
I am currently a medical student at Western University of Health Sciences- College of Osteopathic Medicine of the Pacific.
My favorite memory was the weekly lab meetings. I cherished meeting around the lab table and hearing life updates from fellow lab members before working on the "business" of the lab. It was just one of many shining examples of a caring-climate in action.