Sidney Hirsch
---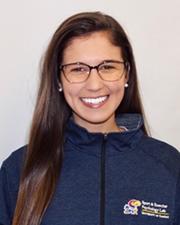 Biography
—
I completed my Master's in Sport and Exercise Psychology in 2019.
I am the director of Student Development (Warrior Skills) at Midland University in Fremont, Nebraska.
Favorite memories of mine in the Sport Psychology Lab were the many outlandish and funny things Troy Wineinger would say and do without really thinking them through.