Trent J Herda
---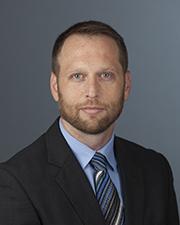 School of Education and Human Sciences, Department of Health, Sport & Exercise Sciences
Contact Info
Robinson Health and Physical Education Center, room #101BE

---
Biography
—
Trent J. Herda, Ph.D., is a professor and is currently the Director of the Neuromechanics Laboratory and the Hawk Fitness Academy. Dr. Herda completed his doctoral work in exercise physiology at the University of Oklahoma under the mentorship of Dr. Joel Cramer. Dr. Herda received his BS (2005) degree in exercise science from the University of Sioux Falls, Sioux Falls, South Dakota, and MS (2007) degree from the University of Oklahoma, Norman, Oklahoma, in exercise physiology. Dr. Herda is a member of the American College of Sports Medicine (ACSM) and National Strength and Conditioning Association (NSCA).
Dr. Herda specializes in neuromuscular mechanics and physiology across the lifespan.
Research
—
Dr. Herda's primary research interests include examining the effects of acute and chronic resistance exercise and physical inactivity on skeletal muscle composition and properties of motor units. Of particular interest to the Neuromechanics Laboratory is quantifying alterations in the composition of the muscle (muscle size, intramuscular fat, etc.) as a result of resistance exercise training and, subsequently, the effects of changes in muscle composition may have on physical and metabolic performance. Dr. Herda also directs The Hawk Fitness Academy (HFA). HFA is a youth exercise program that is designed to improve muscle strength, agility and balance while teaching strength and conditioning techniques that can be used throughout adulthood.
He has published over 100 peer reviewed scientific articles in journals such as Acta Physiologica, Journal of Neurophysiology, Clinical Neurophysiology, Experimental Physiology, Medicine and Science in Sports and Exercise, European Journal of Applied Physiology, etc.
Research interests:
Neuromuscular
Skeletal Muscle
Pediatrics
Resistance Exercise Training
Motor Units
Awards & Honors
—
School of Education and Human Sciences Faculty Award for Research – University of Kansas
Scientific Manuscript Excellence Honor: Dr. Gary A Dudley Memorial Paper – Journal of Strength and Conditioning Research
The Joyce Elaine Pauls Morgan Outstanding Teaching Award – University of Kansas
Docking Faculty Scholar – University of Kansas
School of Education Promising Scholar Award – University of Kansas
Grants & Other Funded Activity
—
The effects of resistance exercise training on skeletal muscle lipid and motor unit activity in children ages 8 to 10 years.
The effects of blood flow restriction plus low-intensity versus high-intensity resistance exercise training on single fiber diameters and motor unit properties in young adult males and females.